This morning we held our first 5th Wheel Breakfast to say thank you to our amazing partners and supporters whose contributions provide stability to the Charity.
In line with the theme of well-being that runs through all that we do, our breakfast was more than a networking event. The focus was very firmly on informing our members of ways they can support both their own and their staff well-being.
We were honoured to have lovely Laura Ashurst as our inaugural guest speaker. Laura is a mindfulness meditation practitioner. Her professional work includes organisations in the public and private sectors, private clients on a 1-1 basis and group settings and a range of organisations in the third sector.
Laura is a three-time survivor of breast cancer and has lived with the secondary breast cancer, the incurable form of the disease, for the last 16 years. She has explored a range of techniques and therapies that complement conventional cancer treatment and credits her personal mindfulness and meditation daily practice with helping to boost her mental wellbeing whilst living with the uncertainty that a Stage 4 cancer diagnosis presents. Mindfulness meditation has helped her to develop mental and emotional resilience. She is a strong advocate for its use within daily life to help us all to live well irrespective of our personal circumstances.
Laura shared her knowledge about mindfulness and mindfulness meditation and beautifully  guided us in two meditation practices with key learning points that we could all take away to support our wellbeing.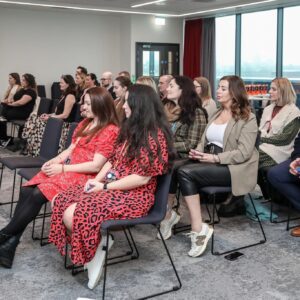 The session was enjoyed by around 30 attendees, representing most of our current 5th Wheel Members. Everyone left feeling relaxed and recharged, with lots of take home tips to put mindfulness into action in our daily lives.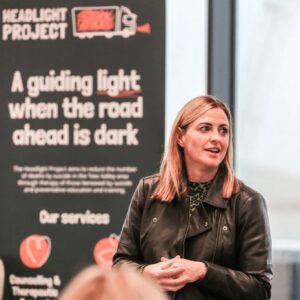 If you are interested in becoming a member follow this link for all the details.
On a truck the 5th wheel performs a hugely important task; it is a U shaped hitch attachment that adds to the bed of the truck and allows a driver to connect cargo. It brings great stability and manoeuvrability to the truck, just like the 5th Wheel of the Charity.